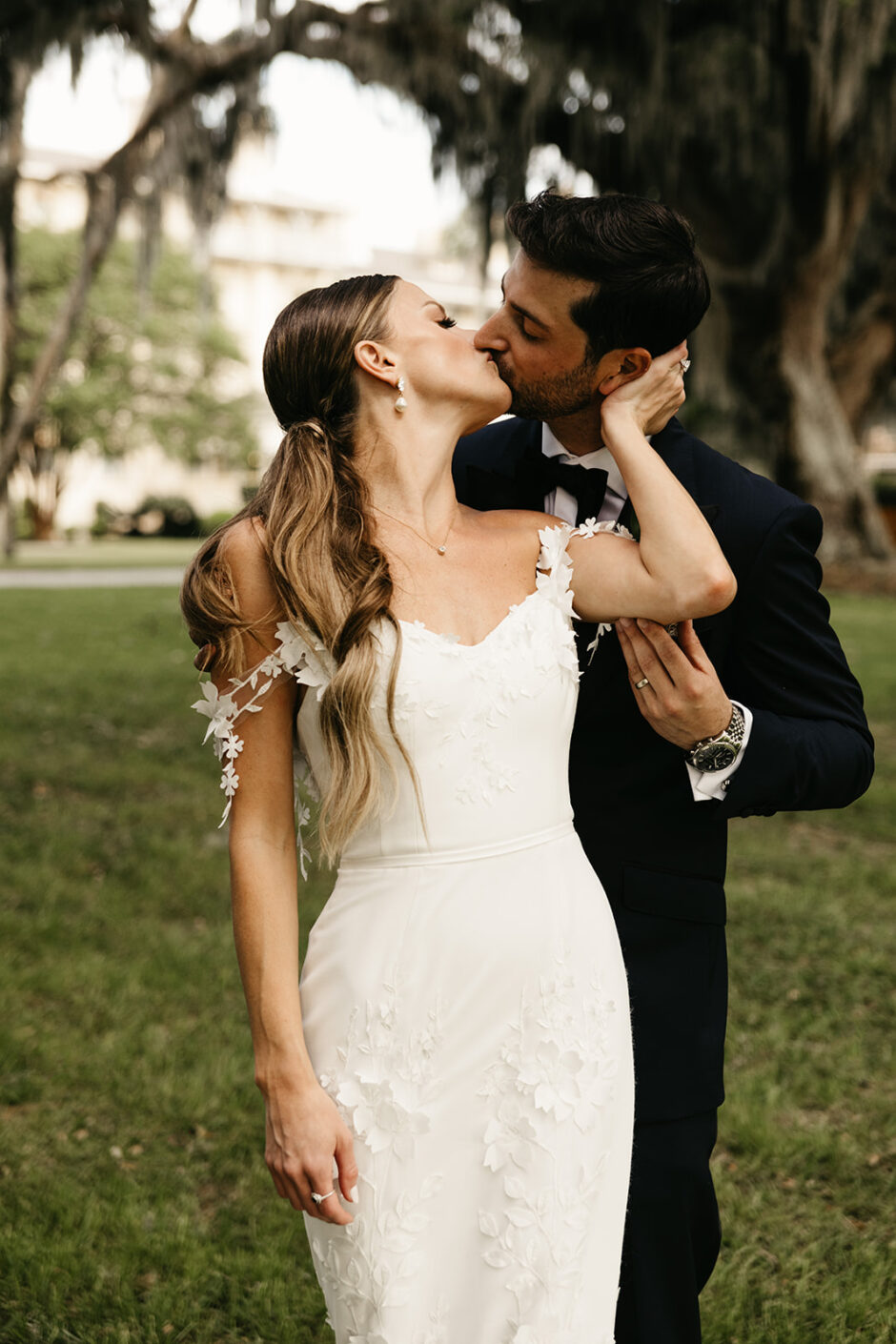 Custom Fit For All
CUSTOM: The particular way in which something, especially a garment or component, fits around or into something."the dress was a perfect fit"
We work with every figure, every aesthetic, every idea. Working with us is always fun and often challenging – which we love.
FIT: Made or done to order for a particular customer.
Each and every dress, pantsuit, veil, etc.. is done to accomplish the best aesthetic for that bride's wedding. We strive to make each client feel unique and special.
PROCESS: The number of fittings required will depend on the complexity of the work we are undertaking.
Once we are each highly satisfied you will pick-up your gorgeous belongings and take them with you.
**Note: the final pick-up is generally days before the wedding.
---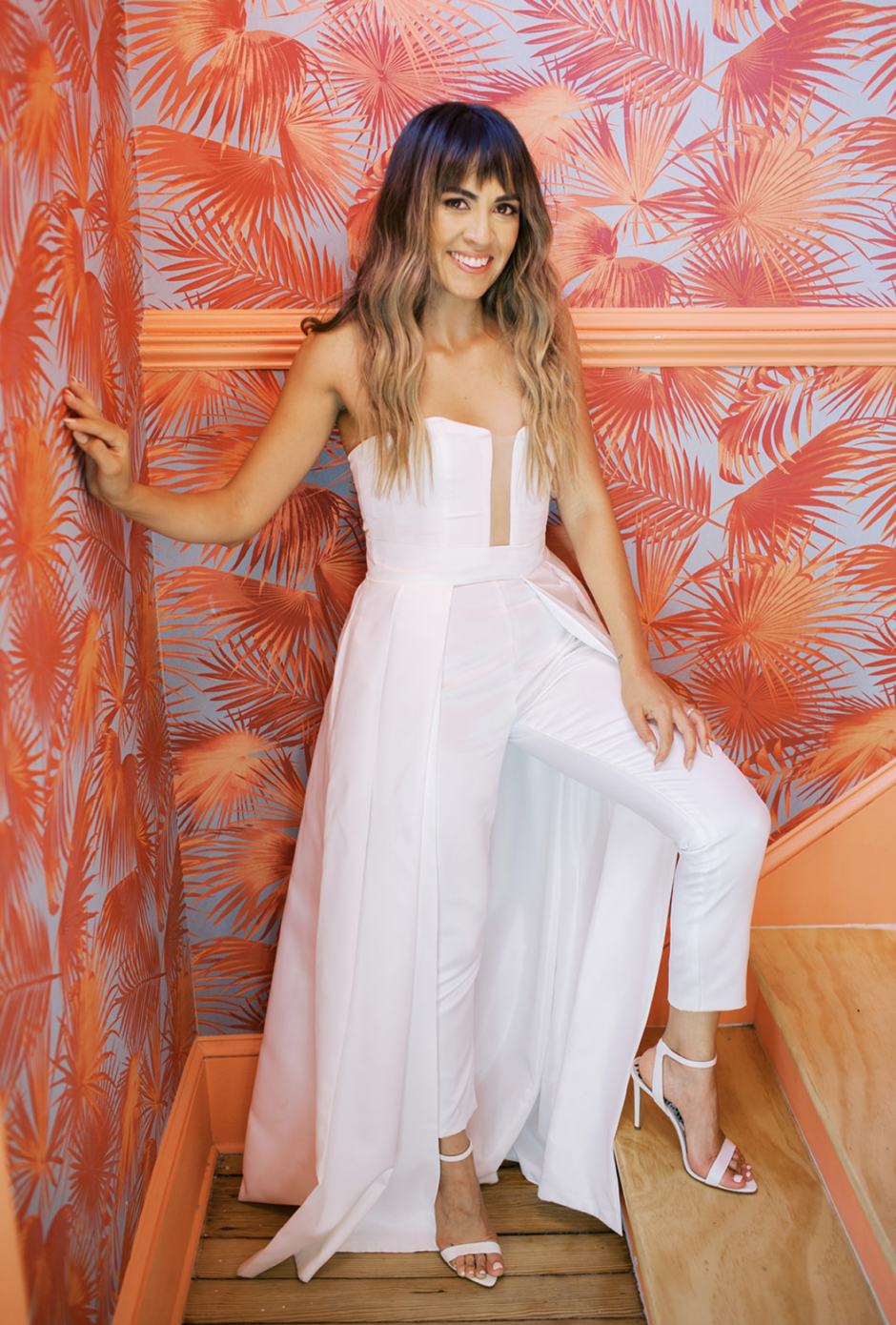 BASIC TO BESEEMED
That's what we do. All day, every day.
We love it.
From tightening a loose button to completely remaking your gown into a pantsuit – no task is too large or too minute.
Tight deadlines, botched work from alternate tailors, complete reworks, a quick hem, a year's worth of beading. It's all a hard yes.
---
MODERN BRIDAL REBUILDS
Featured: Artist, Kristen Martinez, reached out to us looking for a bridal onesie with an illusion top + removable overskirt and custom veil.
Together we were able to compose a system of luxurious designs to match with her multi-faceted wedding agenda.
---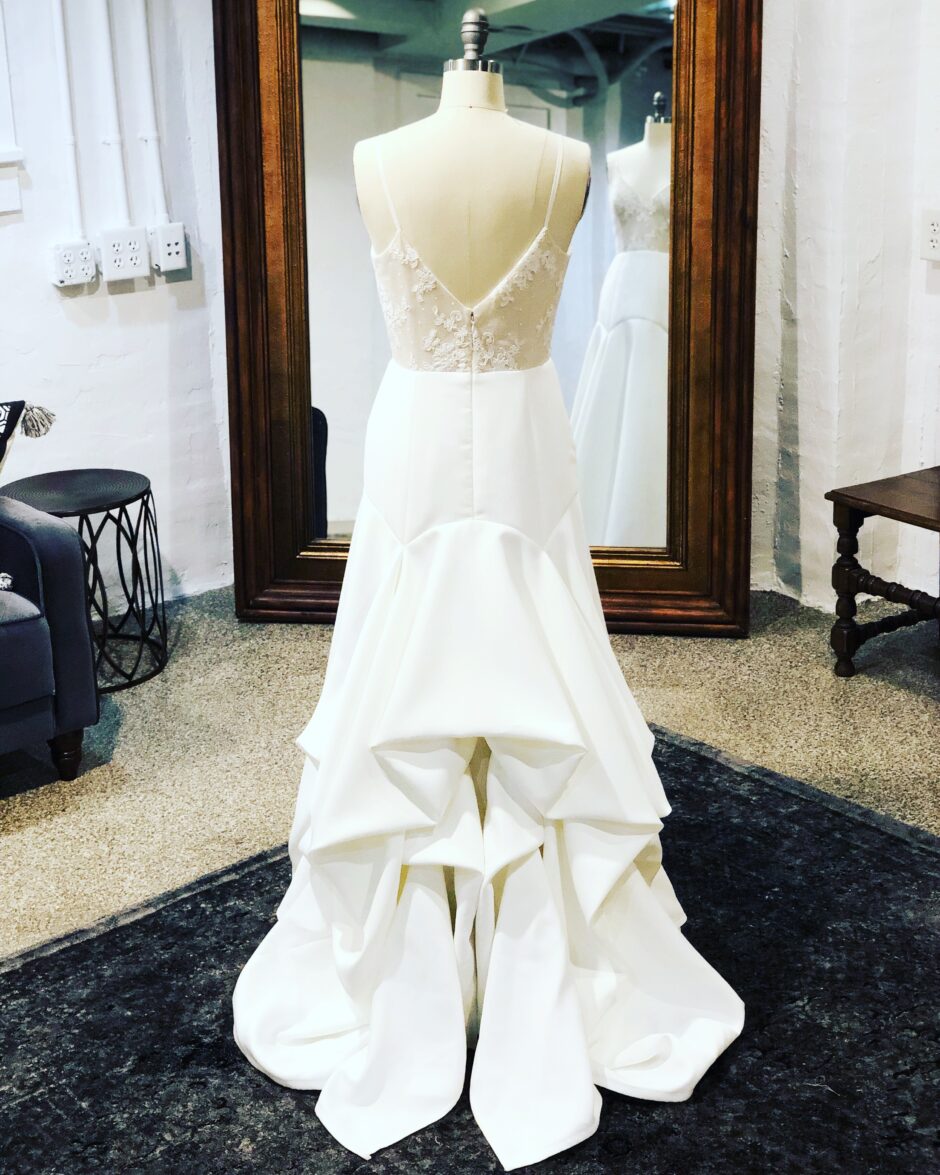 THE FUNDAMENTALS
ALTERATIONS: fitting a garment without changing the integrity of the original design.
MODIFICATION: make changes to (something), typically so as to improve it.
REDESIGN: to disassemble and remake something in a completely different way.
LACEWORK: Each piece of lace is hand selected, hand trimmed and hand sewn. Correct placement is imperative.
BEADWORK: From the edge of a custom veil to the complete beading of a gown we do it all.
VEILS | CAPES: From the most basic to the most complex. Please email and schedule an appointment to discuss.
CUSTOM GOWNS | HEIRLOOM
---
| COMPLETE GOWN REDESIGN: REDUCTION, DYE, CUSTOM LACE, TULLE BUILD-UP |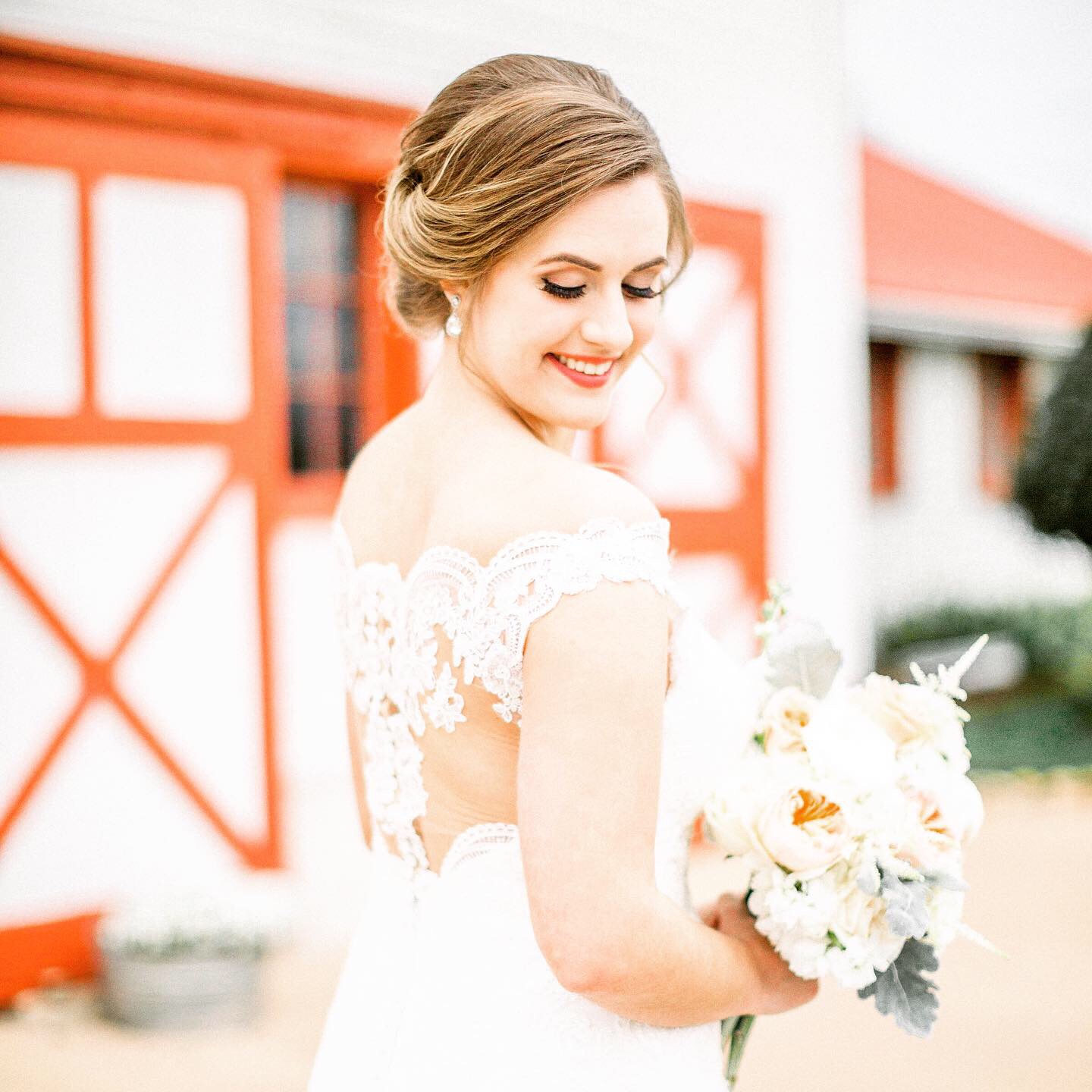 ---
THE A-LIST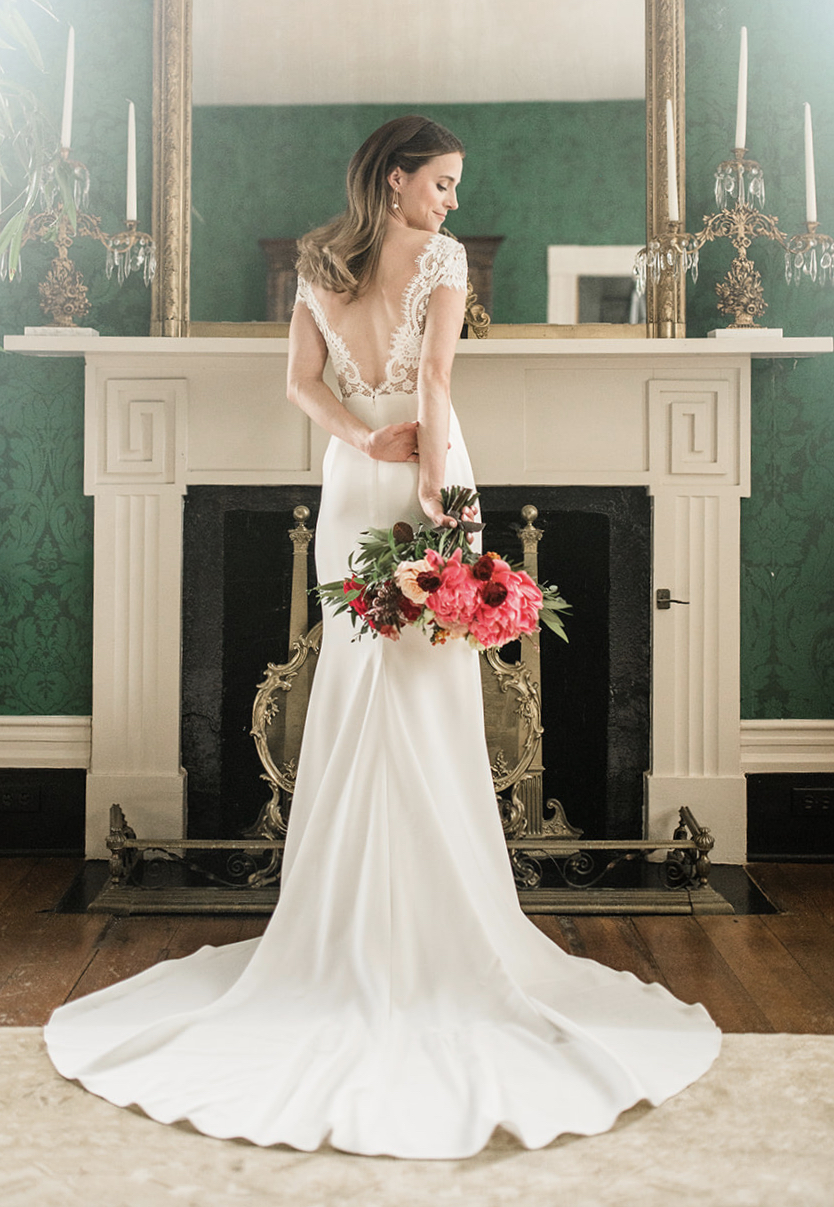 ---
CUSTOM TAILORING | FULL REMAKES | EXQUISITE LACEPLAY
| HEIRLOOM REDESIGN | Definition: a family possession handed down from generation to generation. We completely rework your gown to include it's initial design integrity, while making sure it's up to date.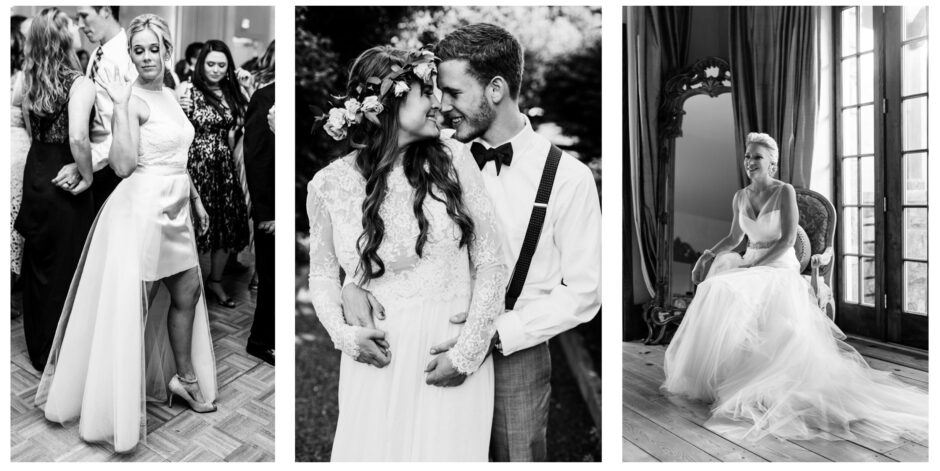 Redesigns, heirloom, material care, etc..
---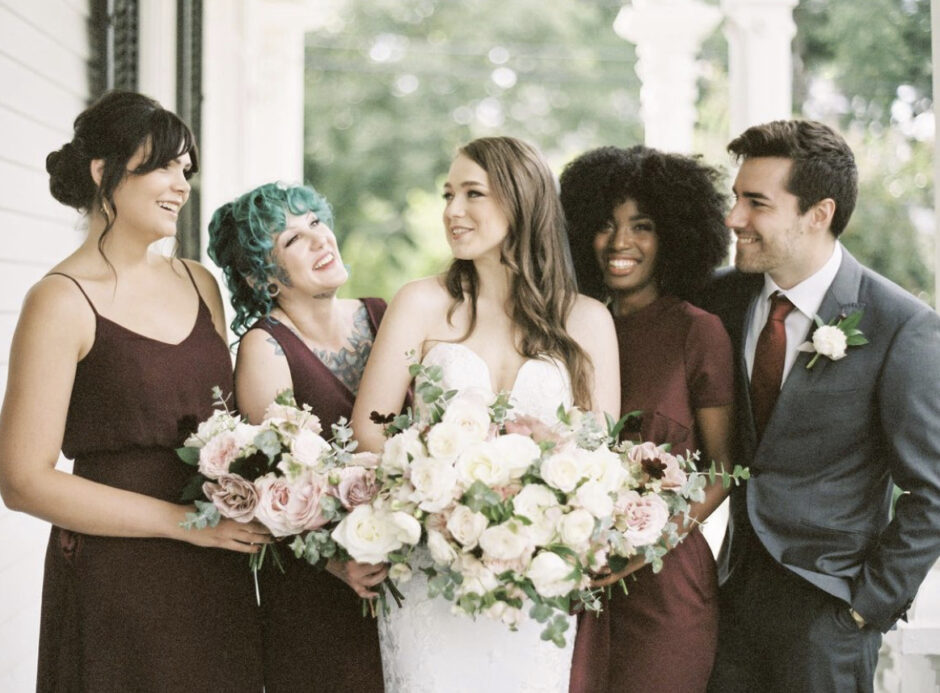 ---
FAMILY LACE & RESTORED PEARL-EDGED VEIL | HARMONIOUS UNION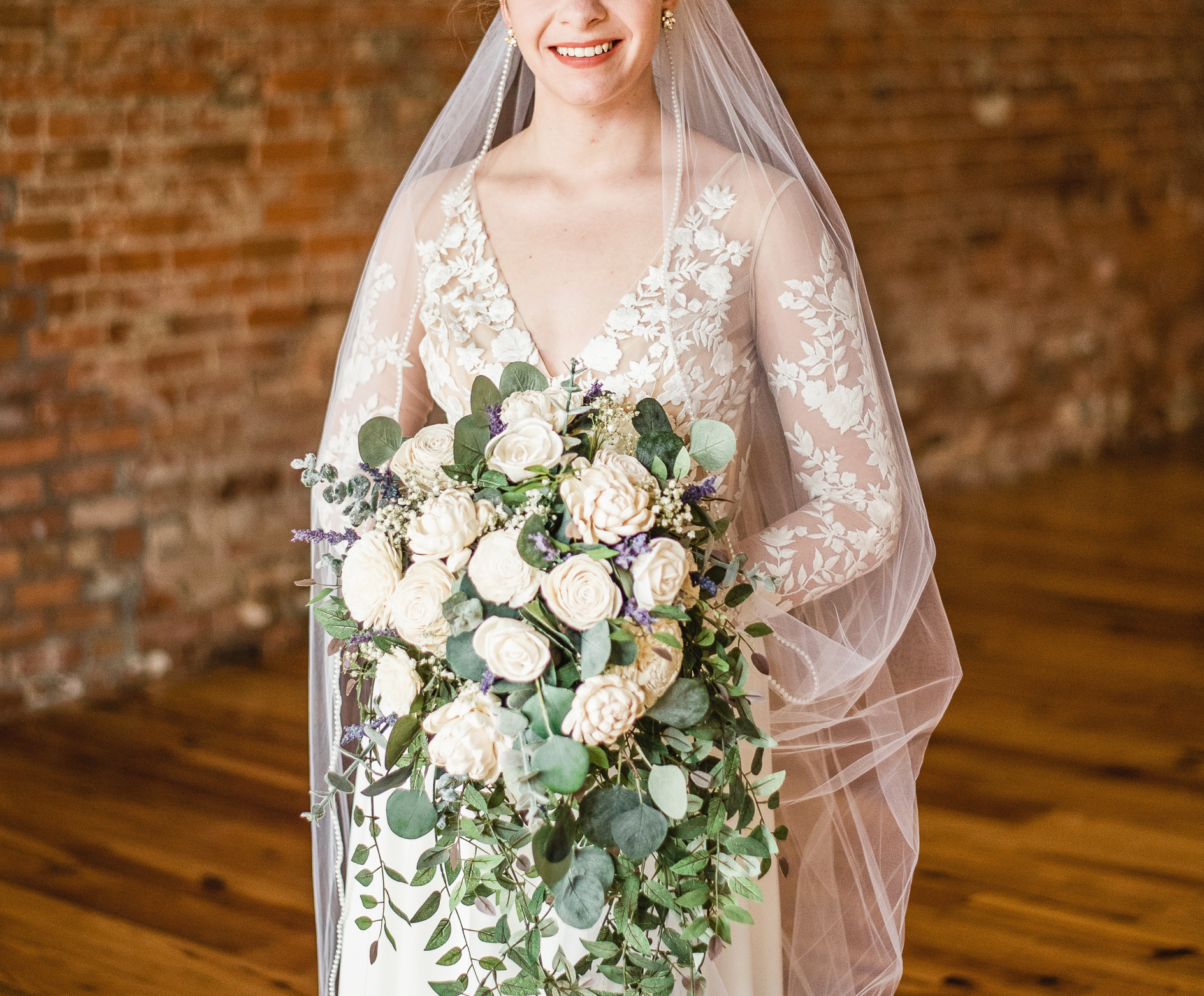 ---
| RELIEF LACE: RAISED LACE ELEMENTS REMAIN ATTACHED TO A SOLID TEXTILE BACKGROUND |
NECKLINE CONSISTS OF ESTATE LACE SOURCED VIA SOUTHEBY'S
Your Content Here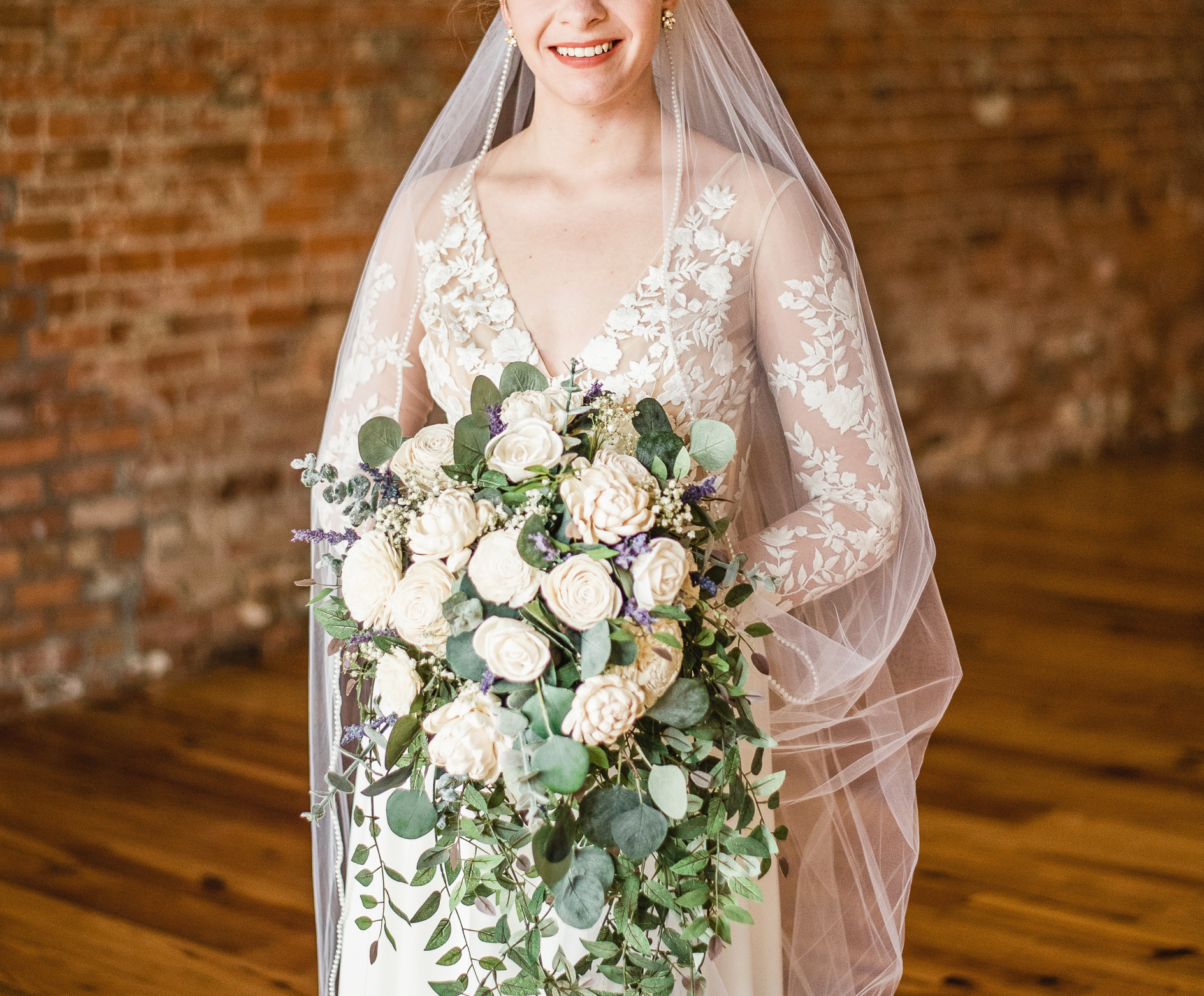 ---
Copyright Marie Cordella 2021