THESE ARE NOT BUTTONS. PLEASE EMAIL US DIRECTLY.
1126 North Blount St, Raleigh NC
DIRECTIONS:
Drive down North Blount street, turn right on poplar street, make a quick left into the alleyway directly next to the park. Drive slowly until you see 1126 on your left…. pull up into parking lot. You'll see two tall planters, a glass door and a gorgeous studio waiting to greet you!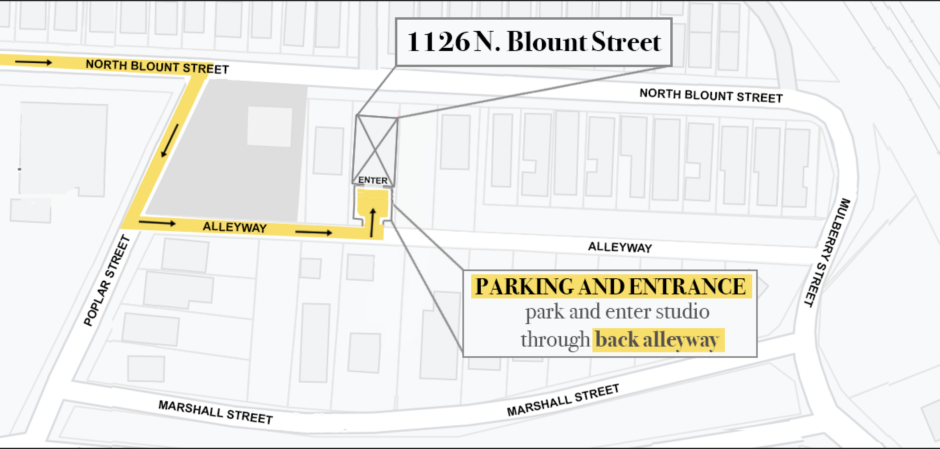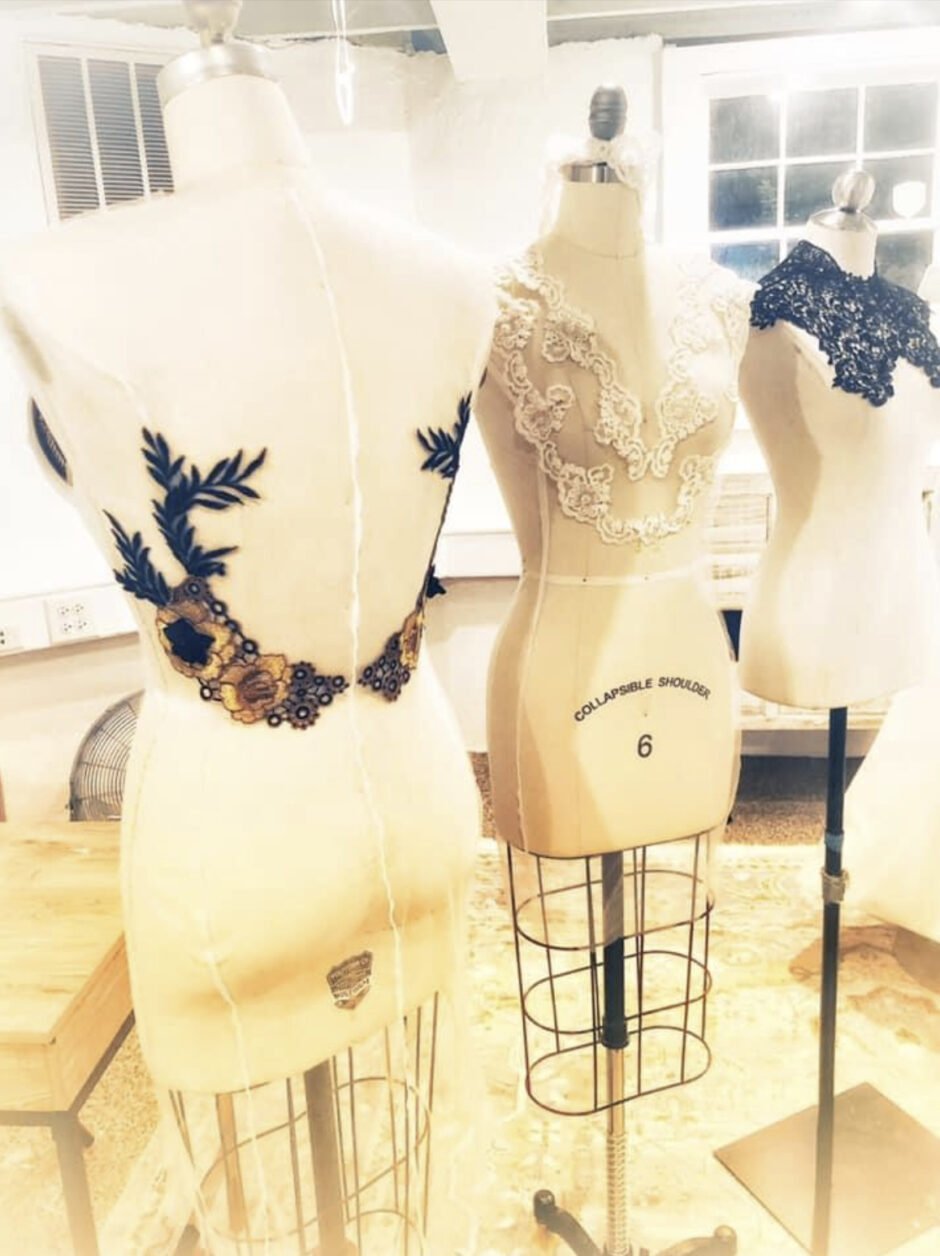 ---

---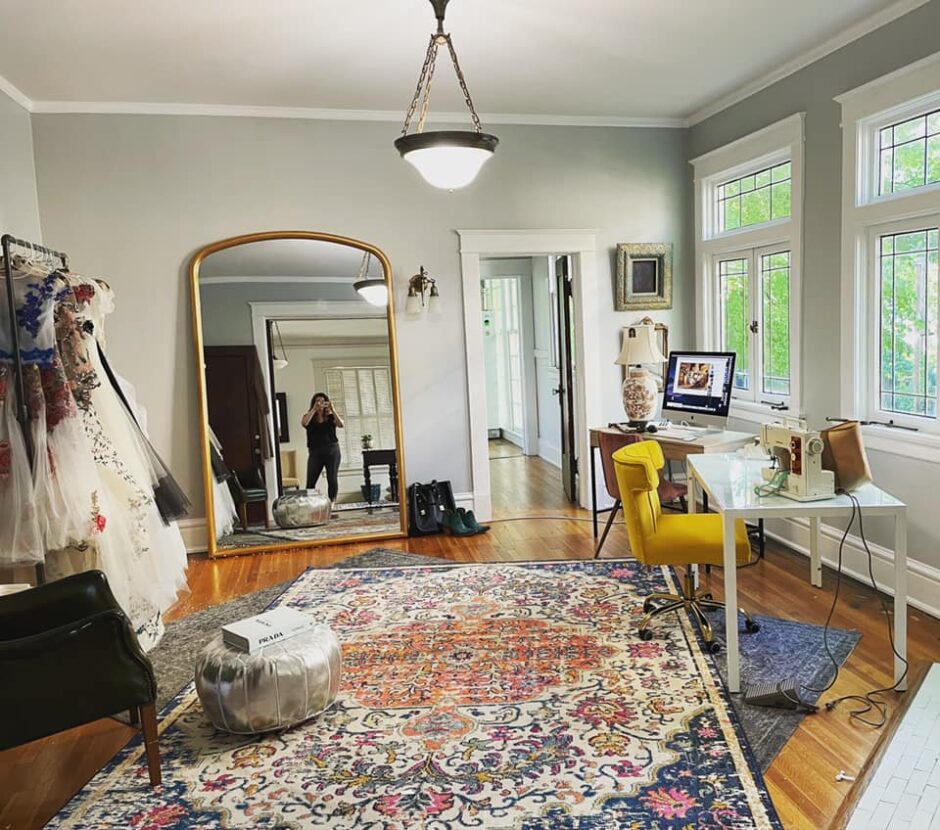 "Beautiful spaces are essential to my happiness"
Pictured left: Marie Cordella in one of her two personal 2nd floor offices
"My mother was an antique china and linens collector. She was extremely passionate about the arts and made a point to have me spend my evenings and weekends attending plays, museums, concerts, taking drawing classes and interacting with influential artists and musicians. Admittedly, I found it laborious at the time; but in hindsight, it shaped me as a person and an artist. There were beautiful framed prints all over my childhood room, ranging from original Prada prints to the Versace exhibit at the MET. I'm confident that my mom intentionally infused a love of fashion into my being."
~ Marie Cordella
---
MEET THE TEAM
Owner, Marie Cordella:
MASTER SEAMSTRESS, MASTER TAILOR, DESIGNER, ARTIST
Marie has built an amazing business creating custom high-end dresses, clothing and specifically rocking the bridal world. She gives back to the design community through participating in numerous educational panels through NCSU and CAM Raleigh's Design Camp. Not to mention her passion for mentoring young women and helping them start their own businesses. Meanwhile, many, many happy brides across the USA and beyond have been outfitted by her in spectacular one-of-a-kind designer wedding dresses.
Lead Seamstress, George Hobbs:
INCREDIBLE FINE ARTISAN SEWING & TAILORING
George Hobbs began developing their passion for sewing and garment design when they picked up a needle and thread for the first time at age 5. They attended North Carolina State University where they spent a semester studying industrial design in Prague, designed and showed a collection in the Art2Wear runway show, and received their B.A. in design studies (magna cum laude) in 2015. Prior to joining the Cordella team in 2018, George worked on a high-end production line sewing designer jeans.
---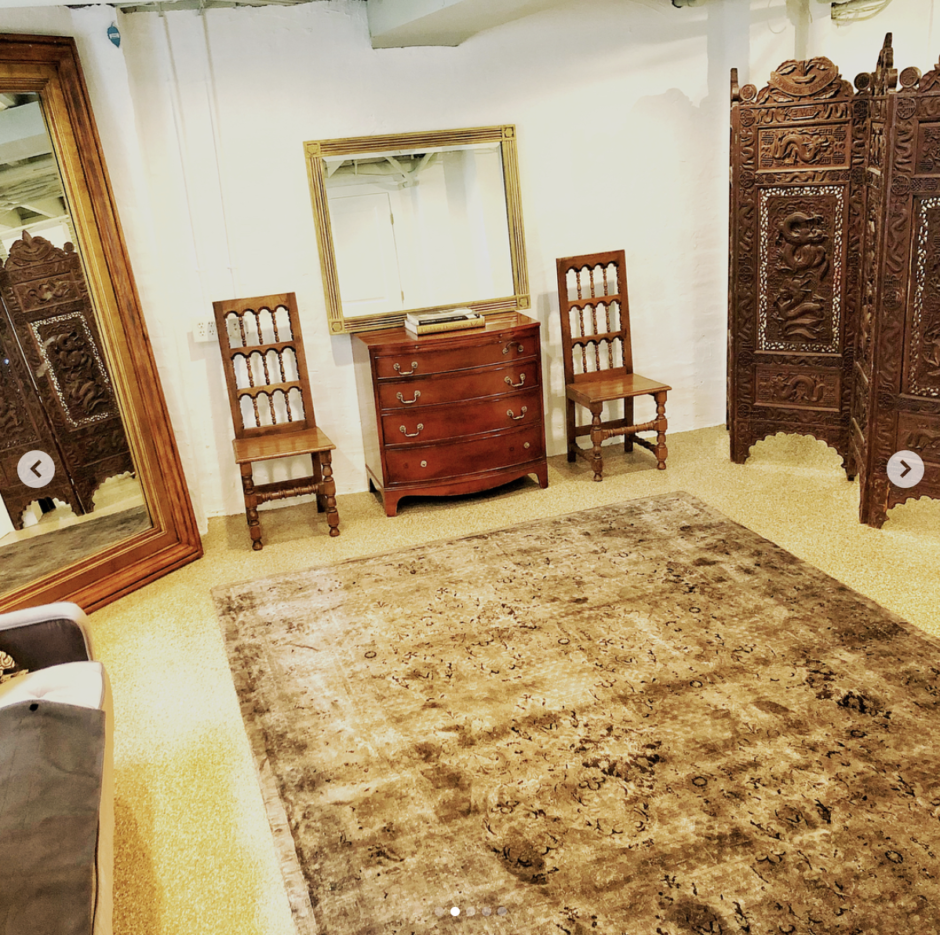 CUSTOMER CARE
---
FAQ
SOCIAL
---
---
---
copyright Marie Cordella 2021